The Lawn, Al Maryah Island, to be transformed into Monster Village full of spooky family fun for Halloween.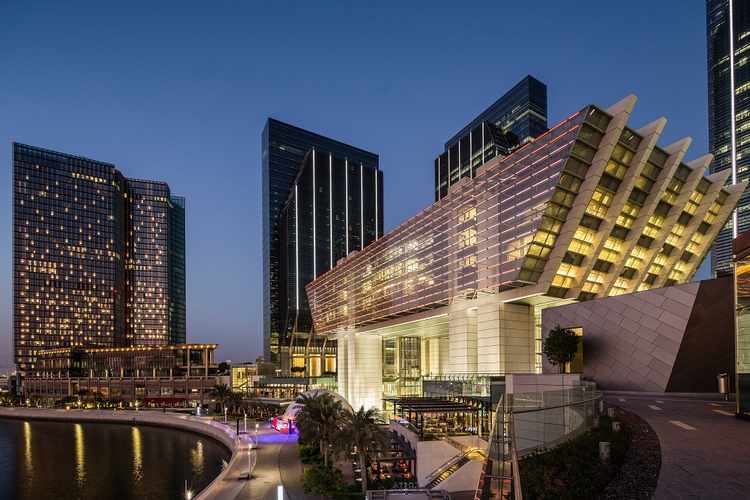 This Halloween Al Maryah Island, Abu Dhabi's emerging global financial and lifestyle destination, will be transformed into a Monster Village in line with the Island's spooky Halloween festivities. From October 28th – 29th, The Lawn will be offering Halloween fun for families to explore including costume competitions, Pumpkin Painting and games to leave guests craving for more.
Ali Fikree, Senior Vice President, UAE Investments at Mubadala Investment Company, said: "We are excited to bring back an array of world-class events to Al Maryah Island and host the upcoming and much anticipated Monster Village this Halloween. In person events on the Island are back, and we look forward to welcoming guests to this family-friendly festival, with a wide range of entertainment and activities fit for all ages. This is just one of the many community events we have planned for the coming months, as we continue to put people at heart of everything we do, and create an all-in-one destination to work, live, shop and play".
Children of all ages are invited to wear their spookiest costumes to the Monster Village, where they will have the opportunity to express their creative sides through activities such as Pumpkin Painting, Pot Decorating and Silly Eye Slime. That's not all – they can bring out the Witch and Wizards of the family through Wand and Mask Making and the Mummy Wrap.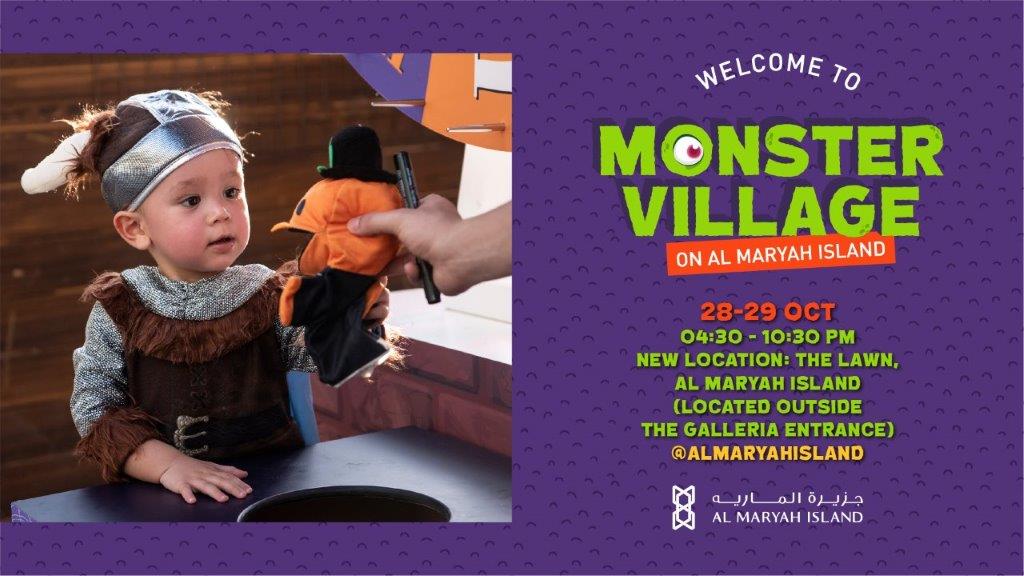 Eerie and mysterious games will be available, scaring and delighting visitors including Ghost Darts, Vampire Tooth Knockout and the Wicked Witches Hat Toss. Families can win exciting prizes through the Monster Eyeballs search – hidden throughout the village.
A ghostly program of live shows will entertain and amuse the whole family – spooktacular dance will fill the stage as the Monster Munch showcase their flips and tricks. Visitors will be encouraged to learn the dance moves and be part of the monster dance! Look out for everyone's favorite characters from The Addams Family, who will display their fun and hilarious talents, and the children's classic Little Red Riding Hood will get a new twist in Into the Woods as she gets poisoned and taken to a vampire's lair after running into trouble in the woods.
Guests will be advised to adhere to COVID-19 safety precautions in order to gain entry to the Monster Village, including Green Status on the Al Hosn App for all visitors. Ticketless and contactless payment systems will also ensure the health and wellbeing of visitors.
The Monster Village will run for two days, Thursday 28th October and Friday 29th from 4.30pm – 10.30pm, at The Lawn, Al Maryah Island (located outside the Galleria entrance).
Visit Al Maryah Island for family Halloween fun and stay tuned for future events coming soon.