Yas Marina is buzzing with activities and offers for the upcoming race weekend, make sure you go all out!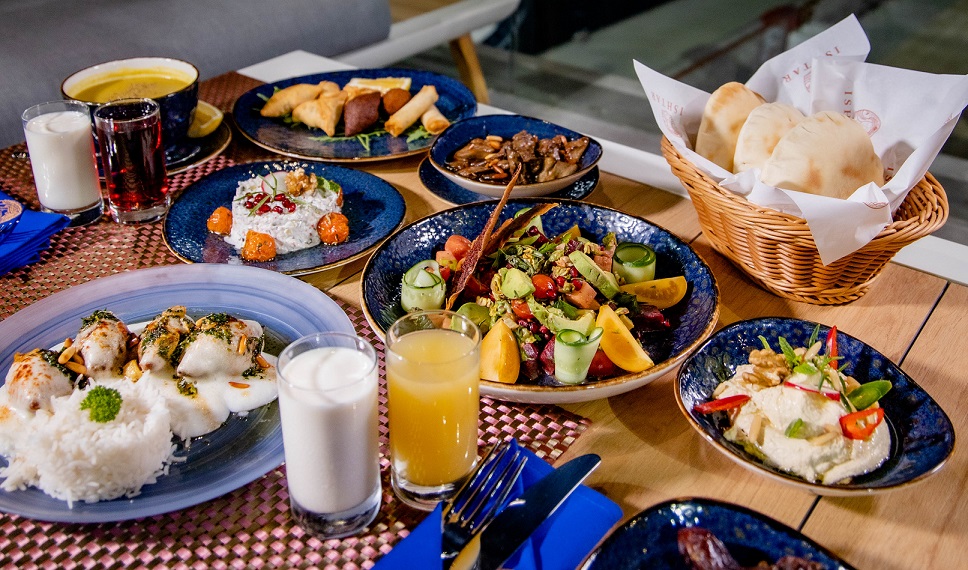 As the excitement of Race Week steadily approaches, Yas Marina is abuzz with preparations for a weekend filled with exquisite fine-dining brunches and lunches, enchanting dinners, lively parties and the unveiling of exciting new establishments.
Three new dining destinations for an ultimate Race Week at Yas Marina: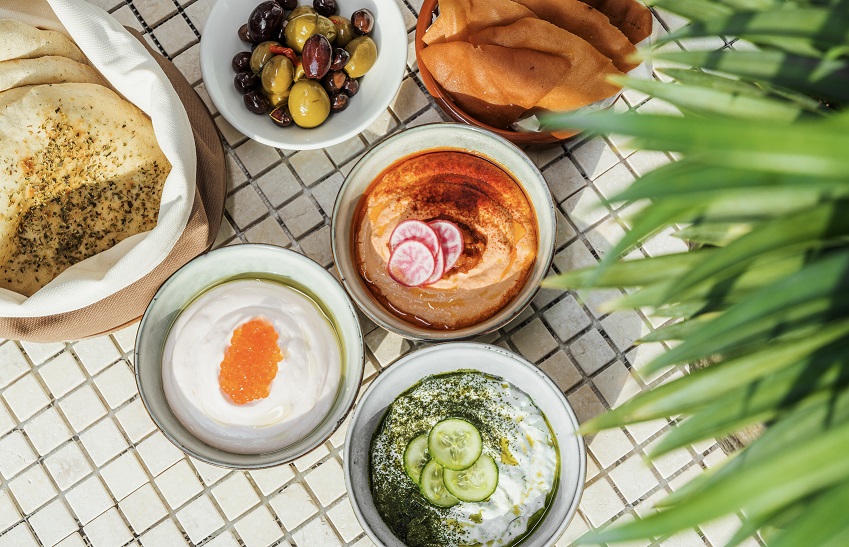 Éla Éla
A newly opened Greek fine dining venue, Éla Éla invites guests to embark on a Mediterranean journey, where appetising mezzes and dishes pay a heartfelt tribute to flavours of the Cretan cuisine. Guests are invited to experience Éla Éla between 5pm-12am, savouring a meticulously selected grape list from Greece and cocktails that bring in the essence of a European summer.
For bookings and reservations, please call 056 603 7500 or visit https://elaela.ae/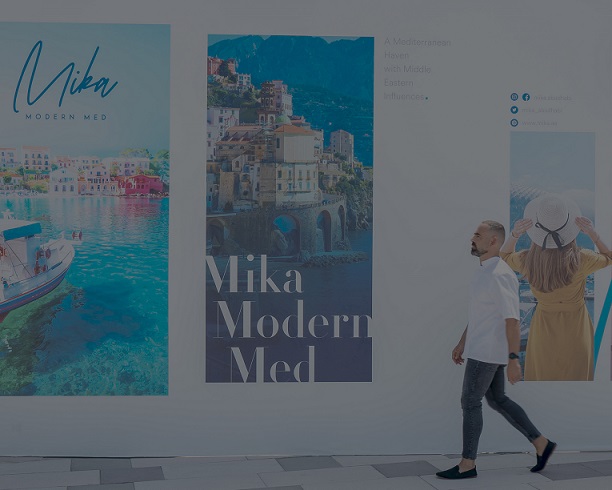 Mika
At Mika, Mediterranean cuisine is presented in two delightful formats, from generously portioned main courses to enticing small, tapas-style dishes, all prepared in an open kitchen where guests can witness the culinary magic unfold. This culinary experience is set in a warm and elegant ambiance.
For more information please call 05 643 31422 or visit Mika's Instagram: @mika.abudhabi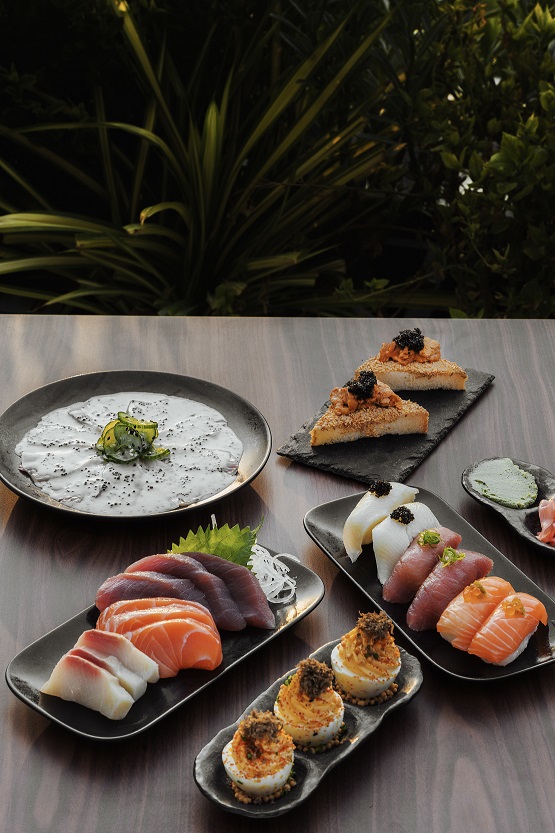 Mr Moto
Reshaping the Japanese culinary experience, Mr Moto presents an extraordinary menu that showcases outstanding dishes and delightful desserts. Open from 5pm-2am Mr Moto's DJs will set the mood for a harmonious dinner atmosphere all completed with crafted Japanese cocktails that are sure to provide a one of a kind gathering.
For bookings and reservations, please call 056 603 7600 or visit https://mrmoto.ae/
Exciting culinary adventures await at Yas Marina during Race Week: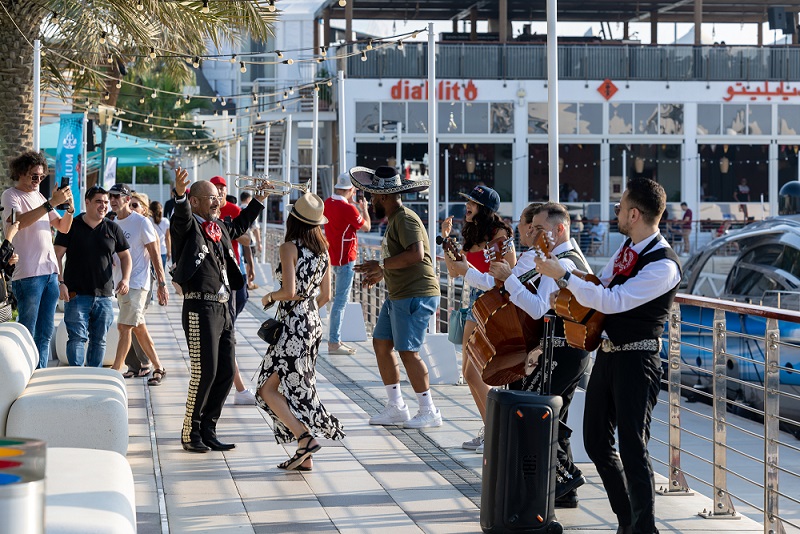 Pit Stop – Boroughs
To celebrate the big race wins, stop by Boroughs for drinks and burgers that will satisfy your palate, starting at AED 60.
Formore information, please visit: https://www.boroughs.ae/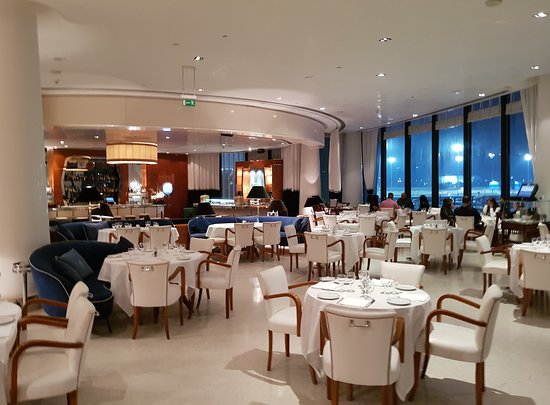 Cipriani
The rich essence of Italy's flavours and the authentic ambiance of Italian heritage can be found at Cipriani. The culinary journey begins on Thursday 23rd November, with a delectable dinner experience priced at AED 800 per person. Continue to enjoy the most exquisite Italian cuisine throughout the weekend with lunch and dinner options starting at AED 1,000.
For bookings and reservations please call 02 657 5400 or visit https://ciprianiyasisland.com/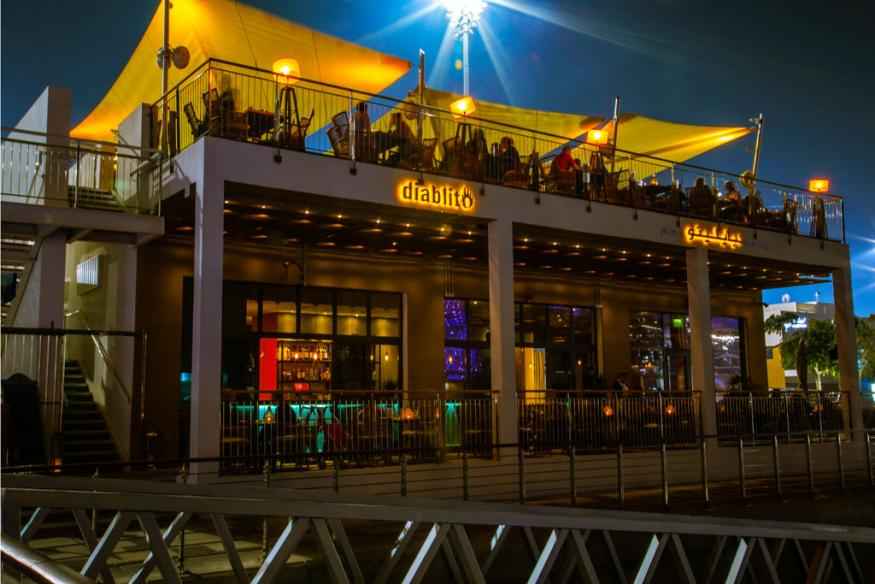 Diablito
On Friday 24th November, guests can savour Spanish delights with a shared tapas experience per table, including one main course and unlimited selected drinks, all for AED 550 per person from 1pm-4pm. Diablito offers a paella fiesta like no other.
For bookings and reservations, please call 02 565 1175 or visit https://diablitofoodandmusic.ae/
Iris
The party only starts at Iris. The Beirut-based hot spot offers an exceptional brunch experience with table service and exhilarating beats by world-class DJs.
For bookings and reservations please call 055 160 5636 or visit https://irisabudhabi.com/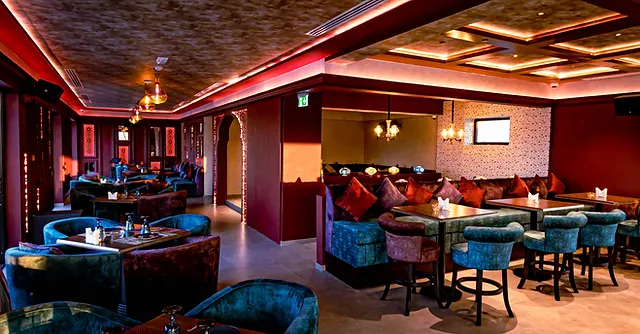 Ishtar
Enjoy Ishtar's royal mezza, along with a taste of Middle Eastern delight with hummus, tabouleh and seafood, and an all-day dining brunch. Gourmet packages start from AED 499.
For bookings and reservations please call 050 402 2293 or visit https://www.ishtaryasmarina.com/
La Mezcaleria
Proudly showcasing its expertise in international cuisine, this venue, often referred to as the "the place that sells sunshine at nighttime", welcomes guests to enjoy alluring brunch packages. A selection of options awaits from sushi and irresistible tacos, all complemented by a captivating musical entertainment experience.
For bookings and reservations, please call 050 252 4640.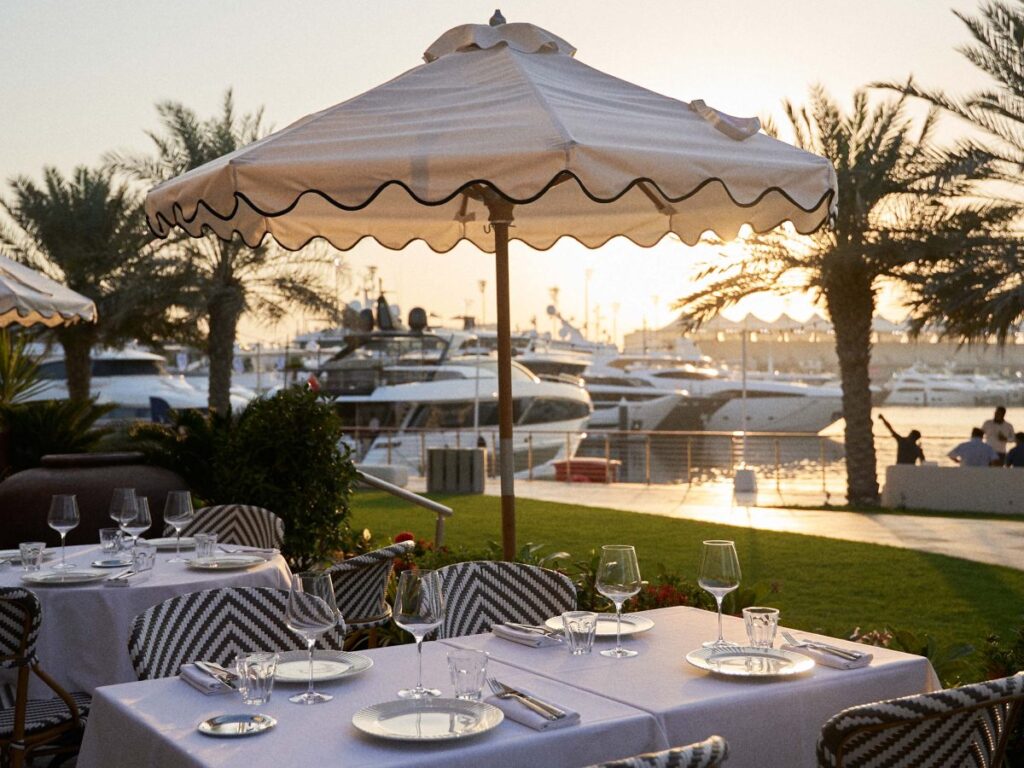 Penelope's
Embark on a culinary journey through the flavours of French cuisine during Race Week, with brunch options starting at AED 699. For those seeking an even more elevated experience, there's the tasting menu available at AED 899 per person.
For bookings and reservations, please call 050 204 2475 or visit https://www.penelopes.ae/
StarsnBars
Join StarsnBars for a selection of American classics, ranging from nachos to fish and chips, during their brunch on Saturday 25th November. The event will be elevated by live entertainment and DJs, creating the perfect atmosphere for a day filled with culinary and musical pleasures.
For bookings and reservations, please call 02 565 0101 or https://starsnbars.ae/
Race Week Entertainment at Yas Marina:
In addition to the culinary delights, Yas Marina has a selection of entertainment planned for race week. Commence the journey at Yas Marina during the F1 weekend by snapping a picture in the Welcome Alley. A collaboration with Peroni Zero x Aston Martin awaits, where motorsport enthusiasts immerse themselves in the world of Formula 1 as they listen in on the team's radio, gaining insights into their strategic decisions for a shot at the podium finish.
Guests can then step onto the Ferrari Prosecco podiumthemselves for first, second, and third-place photos with Ferrari Prosecco. Afterwards, they can dead to Lyre's non-alcoholic gin tasting to try something new.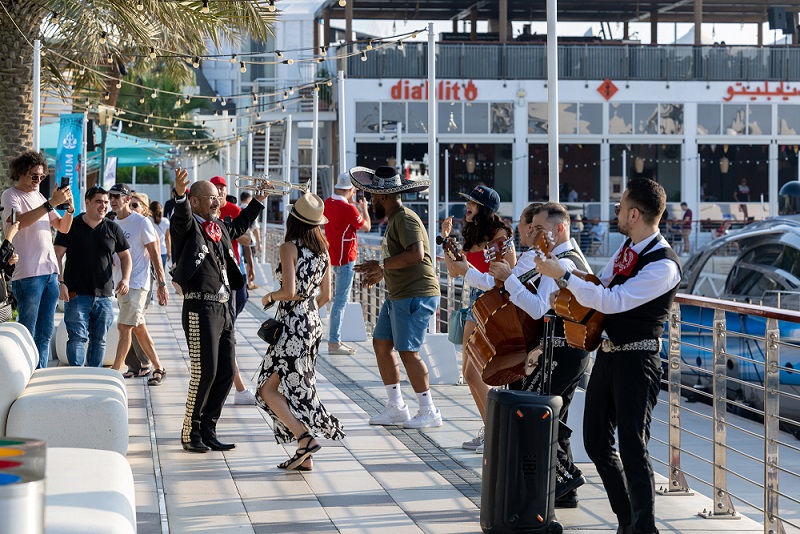 While strolling on Yas Marina, groove to the beat of the Mariachi Band's guitars and sing-along with the tunes. For dance enthusiasts, Origami Ballerinas will allow guests toexperience a unique and graceful act that combines the art of origami with ballet. The entertainment doesn't end here;pass by the Mystic Mimes as they engage in colourful silent storytelling.
Infusing the atmosphere with a delightful blend of positive vibes and whimsical tunes, DXB Brass Band ensemble sets the ideal mood for the upcoming evening. To cap off the night, be sure to catch the mesmerising Laser Show projected on Friday, Saturday and Sunday nights. This hypnotic display will illuminate Yas Marina, providing guests with a visual spectacle that lights up the night sky.
Race Week at Yas Marina promises to be an unforgettable experience for everyone, from motorsports enthusiasts to those seeking a night filled with excitement and entertainment.