Soak in the great weather with their new range of grills, heaters and barbecue pits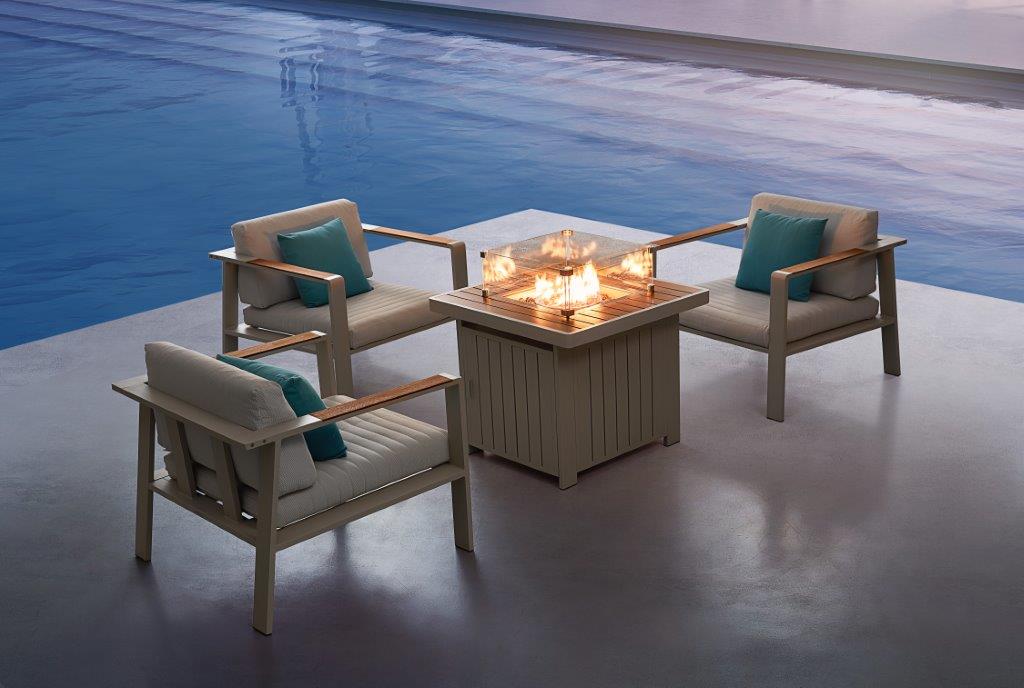 Winter is coming, and that only means one thing: more time outdoors! Whether you're planning a cozy barbecue or simply enjoying a pleasant evening outdoors, Suncoast's new additions are sure to make your outdoor experiences enjoyable.
Suncoast, the definitive destination for outdoor furniture and accessories in the UAE, offers an extensive product range that caters to every outdoor enthusiast's need. Their offerings include dining sets, chairs, sofa sets, sun lounges, swing seats, hammocks, fireplaces, outdoor grills, and outdoor storage solutions, all specifically designed to withstand the unique weather conditions of the GCC.
Suncoast Premium Gas Grill with Infrared Side Burner (AED 12,500)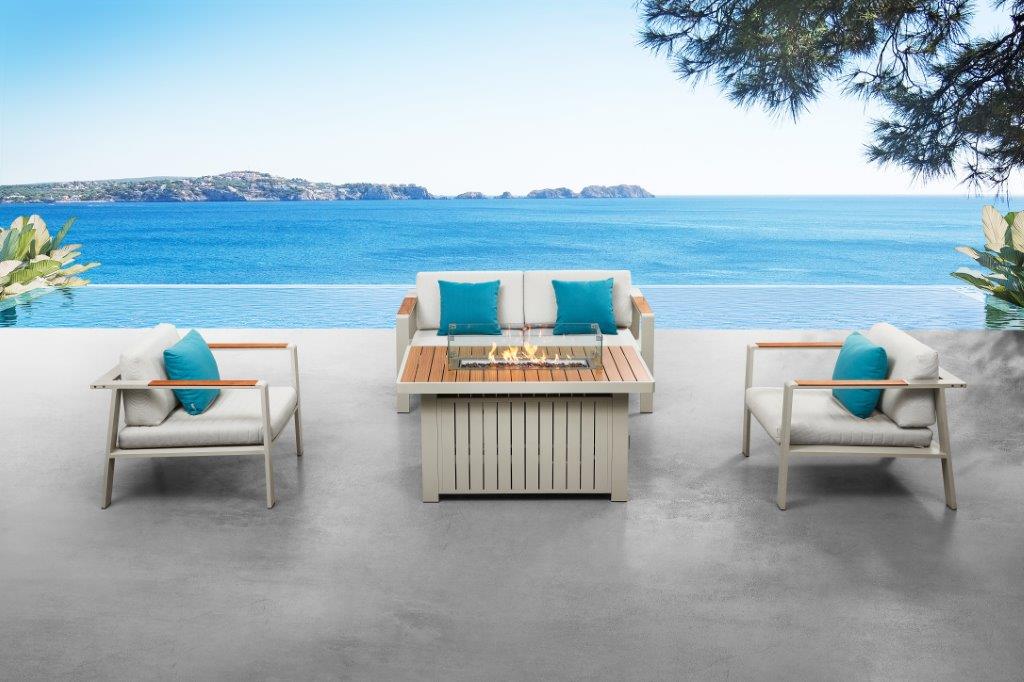 The centerpiece of any outdoor barbecue, introducing the best barbecue grill you'll ever own – a culinary masterpiece designed to elevate your grilling game to a whole new level. Crafted for those who demand perfection in every steak, the Suncoast Premium Gas Grill is a culinary powerhouse that promises precision, power, and perfection. Moreover, with the option to add detachable accessories like a sink and fridge, users have the flexibility to create the ultimate outdoor cooking and entertainment experience, tailored to their preferences.
It comes with three powerful burners that produce flames for that perfect, succulent steak. This BBQ grill is equipped with a sear station, side burner and GBS Cooking gates.
Higold Outdoor Patio Fire Pit (AED 4,800)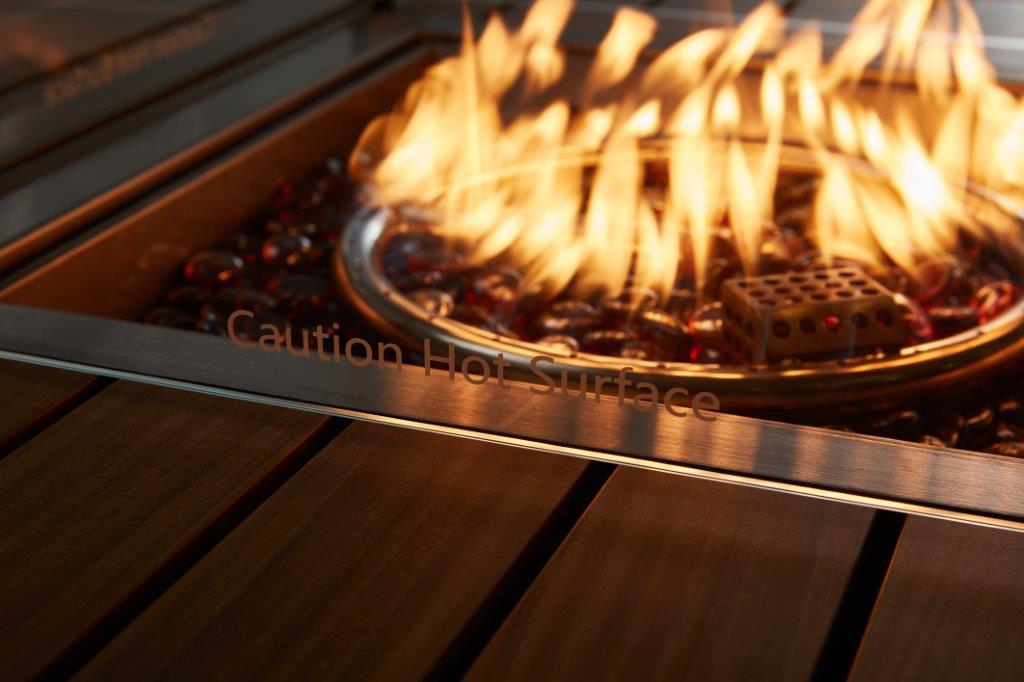 An elegant addition to your outdoor setup, this fire pit elevates your alfresco experience to a whole new level, even in the colder weather. Crafted from fade-proof poly material, 11-mm glass, high quality sintered stone and secured stainless steel fasteners, this fire pit is built to withstand the harshest weather conditions, ensuring years of beauty and performance.
Included with the Higold Fire Pit is a Glass Wind Guard, designed to protect the dancing flames from gusts of wind, while also adding a layer of safety for you and your guests.
Suncoast Airport 2.0 Dining Set (AED 16,555)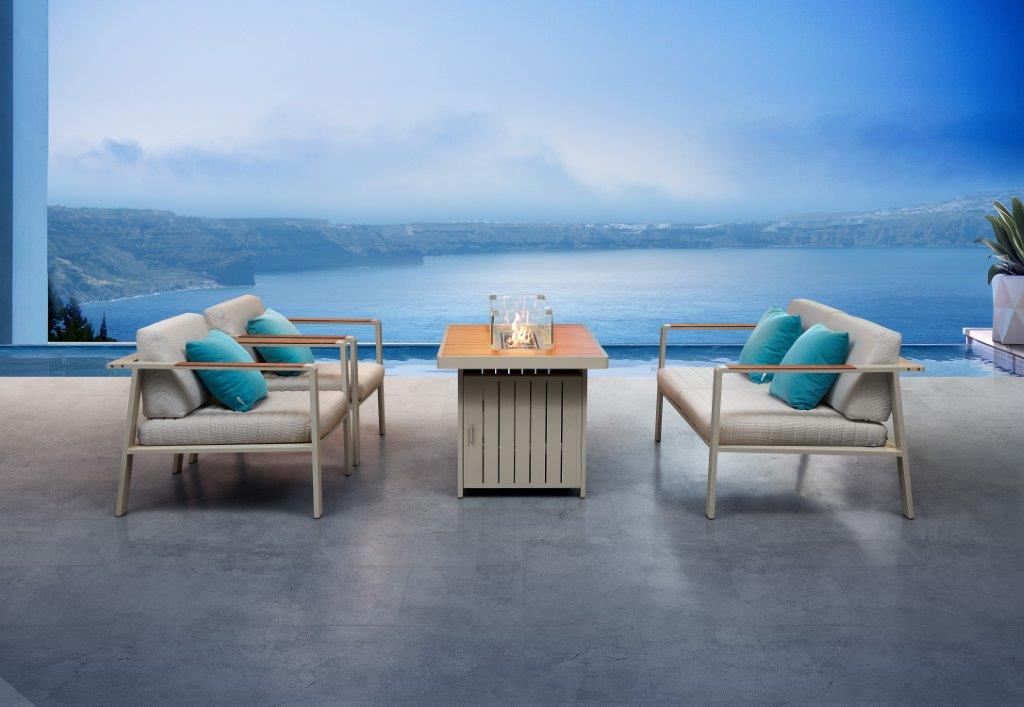 Discover the perfect harmony of style and functionality with the Airport 6-Seater Sofa Set. This stunning garden dining ensemble redefines your outdoor space, making it the ideal setting for memorable family meals or gatherings with friends. Crafted with meticulous attention to detail, the Airport collection is the epitome of sleek design.
Crafted with a durable metal structure, this dining set is designed to withstand the rigours of outdoor use while maintaining its striking aesthetic appeal.
Elite Horizon Pyramid Outdoor Square Heater (AED 1,399)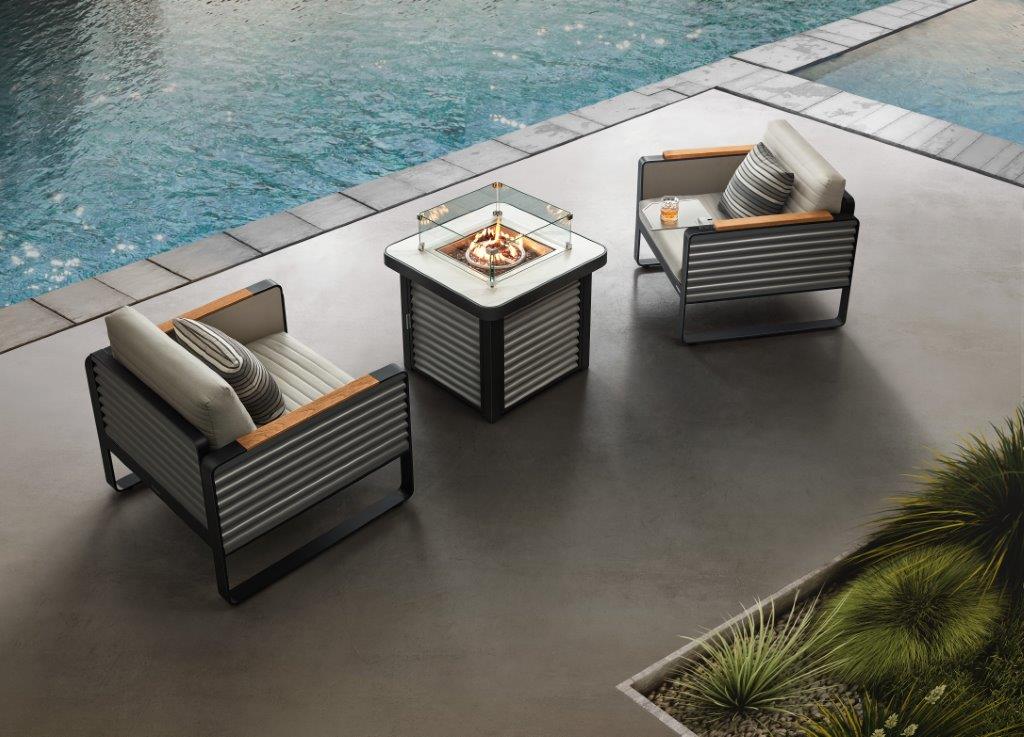 When it comes to elevating your outdoor gatherings or events, the Elite Horizon Heater stands head and shoulders above the competition. Crafted with precision and built for performance, this pyramid patio heater is the epitome of outdoor heating excellence.
Equipped with commercial-grade stainless steel construction and sturdy wheels, this patio heater offers effortless manoeuvrability. The Elite Horizon Heater boasts an impressive class-leading burner design, enabling you to enjoy a cozy outdoor atmosphere for a full 16 hours with just a single 13kg canister of gas. Say goodbye to frequent canister changes and relish every moment of your outdoor soirées.
Explore a vast selection of top-notch outdoor products at Suncoast, the definitive destination for outdoor furniture and accessories in the UAE, all accompanied by an exclusive 2-year warranty.
Shop Suncoast's products at their stores in Al Barsha 2, Dubai Hills Mall and Reem Mall or online.