Embrace the cooler season, tantalize your taste buds and immerse into holistic wellness this October at the Conrad Abu Dhabi Etihad Towers.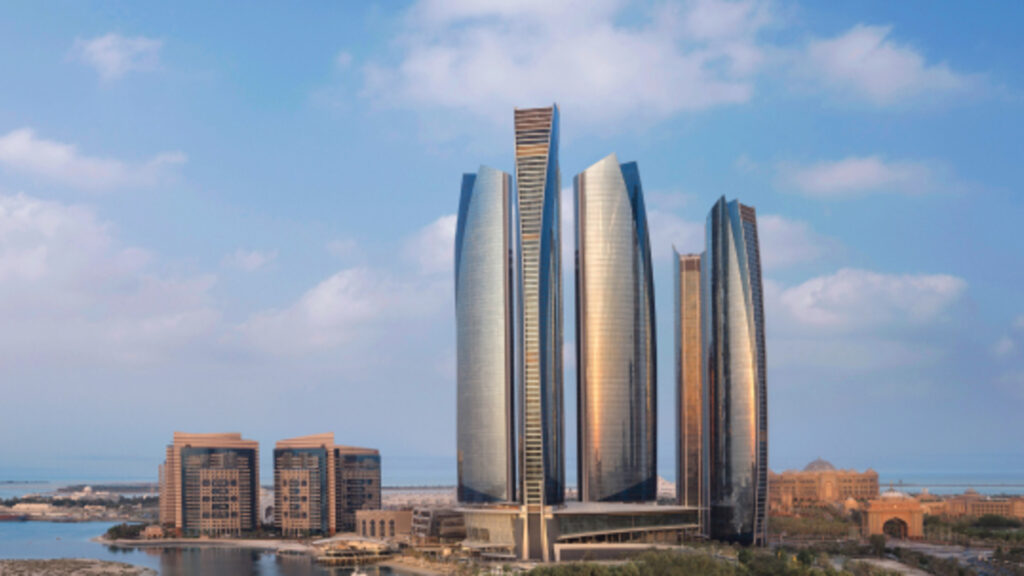 Gather friends, family and loved ones this cooler season for the latest offers at hand with Conrad Abu Dhabi Etihad Towers.
ALLOW LE PETIT CHEF TO TANTALIZE YOUR TASTEBUDS
Experience the best of theatre and dining in an immersive culinary journey following Le Petit Chef, the world's smallest chef! This experience takes place 63 floors above the Abu Dhabi skyline as your table comes to life using cutting-edge 3D mapping technology.
Price: AED 385 for Le Petit Classic or Vegetarian, AED 545 for Le Grand and AED 295 for kids (6 years above)
Venue: Ray's Grill Restaurant
Date: Ongoing
Time: Friday & Saturday | Lunch 1.30pm – 3pm (doors open from 1pm)
Tuesday to Saturday | Dinner 1st seating | 6.30pm – 8pm (doors open from 6pm)
2nd seating| 9pm – 10.30pm (doors open from 8.30pm) *Sunday and Monday, closed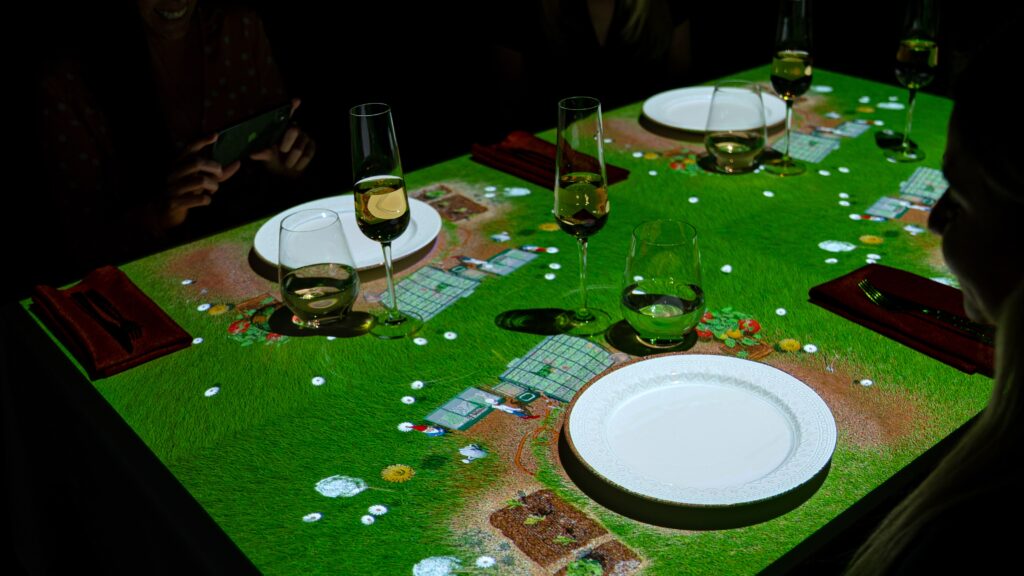 NAHAAM BRUNCH ROCKS THE SCENE
Tantalize your taste buds as you venture through the vast array of live stations at his brunch. From Takoyaki, Gin trolleys, Tuna cutting, Risotto, Nitrogen ice cream and more, Nahaam's brunch is the spot to be during these cooler months. Enjoy live beats as the DJ rocks the scene from 2pm onwards!
Price: AED 370 for soft beverages | AED 495 for house beverages | AED 625 for premium grapes | AED 695 for Bubbles | Kids Brunch is complimentary for kids up to 5 years old and AED 200 for kids aged 6 to 12
Venue: Nahaam Restaurant
Date: Every Friday
Time: 12.30pm – 4pm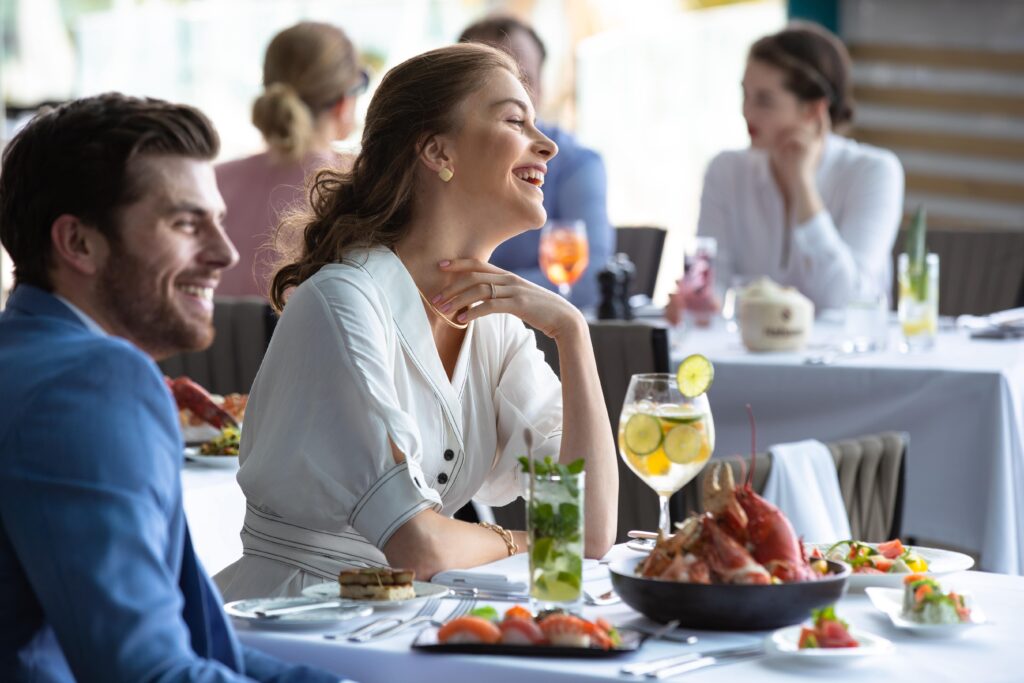 VIVA VAKAVA
Embark on a truly Latin American culinary adventure as you travel through Mexico, Brazil, Argentina and beyond. With dishes from acclaimed Chef Richard Sandoval, diners can explore the very best of Latin cuisine with every bite. Perfectly cooked meats are the star of the show with tender lamb, beef and seafood options.
Price: AED 275 per person
Venue: VaKaVa Restaurant
Date: 1 November – 30 December 2021
Time: 2pm-7pm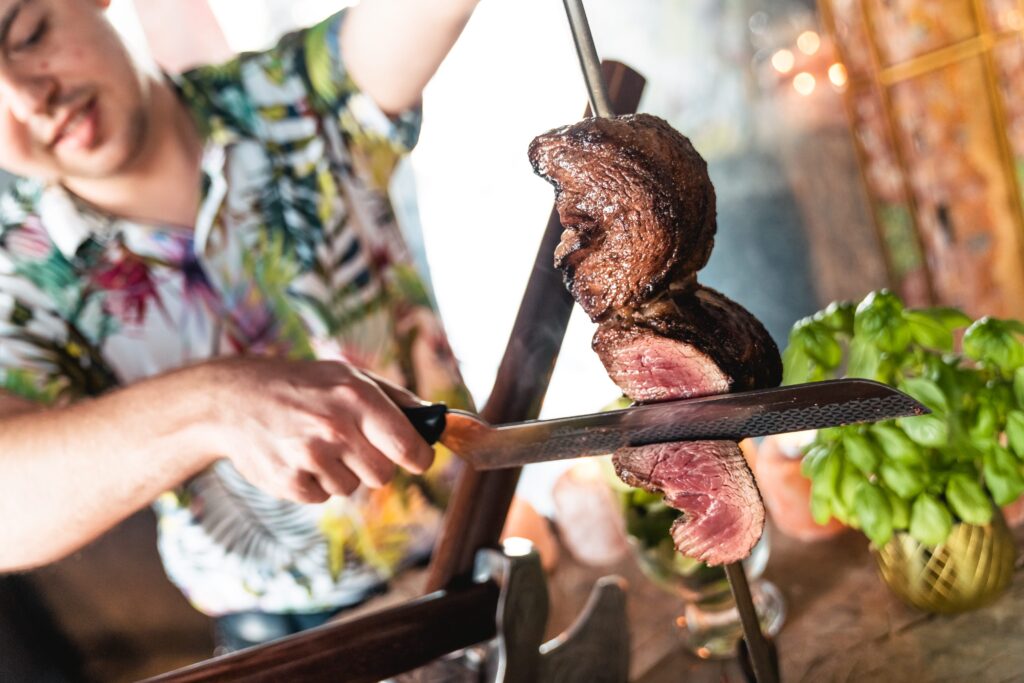 BUENA ONDA LADIES NIGHT
With a name like Buena Onda, a common expression in Latin America that means "a celebration of good times" you can be sure to have the best vibes in town. Ladies can enjoy three expertly crafted mixed drinks or three glasses of grape, along with one small bite from the dedicated ladies' night menu.
Price: AED 99 per lady
Venue: VaKaVa Lounge
Date: Every Tuesday
Time: 7pm- 11pm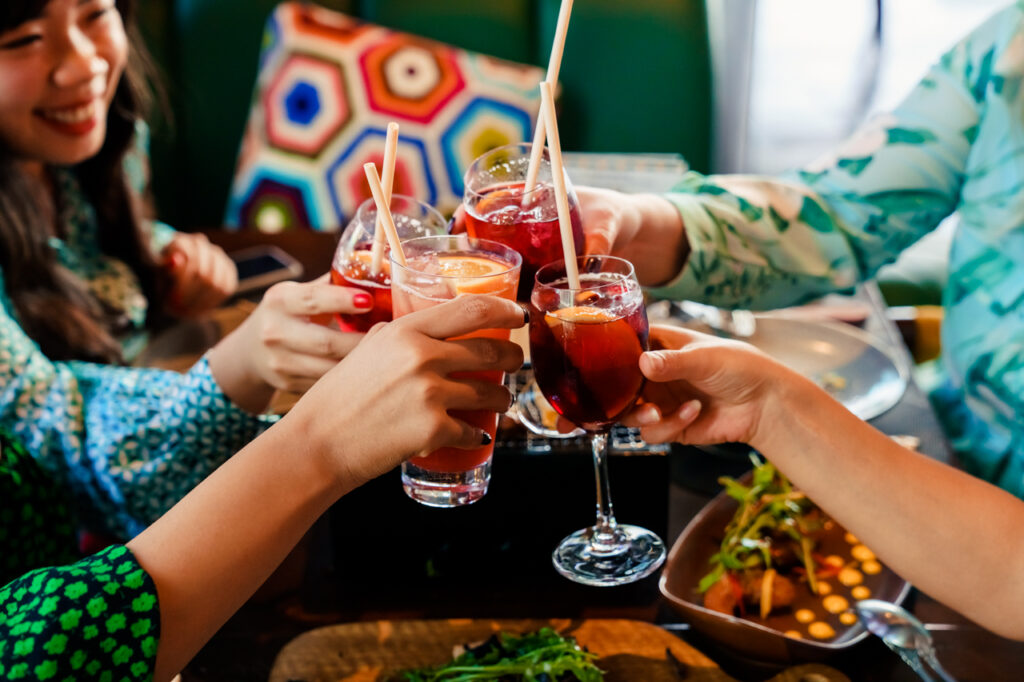 FIESTA MOOD AT BARBACOA BRUNCH
Each Saturday, the Barbacoa Brunch supercharges the weekend. A fitting spot for food lovers and friends eager to enjoy a fiesta atmosphere. Be spoilt for choice with a selection of succulent steaks, marinated chicken and prawns served rodizio style on skewers plus a selection of free-flowing beverages.
Price: AED 325 for soft beverages and AED 450 for house beverages
Venue: VaKaVa Restaurant
Date: Every Saturday
Time: 1pm – 5pm
EMBRACE THE GROWTH OF THE UAE
With an unconditional promotion of local produce, supporting local businesses and eco friendly solutions have been implemented in line with the brand's 2030 goals. Using the vast talent within the culinary team, special curated meals have been crafted using the locally sourced produce. The Farm-to-Table menu brings the best from local farms and produce.
Price: A la Carte or Discovery Set Menu priced at AED 220 per person
Venue: Nahaam Restaurant
Date: 20September – 2December 2021
Time: Saturday to Thursday, 12pm to 11pm
For more information or reservations, please contact Restaurant Reservations on + 971 2 811 5666 or email [email protected]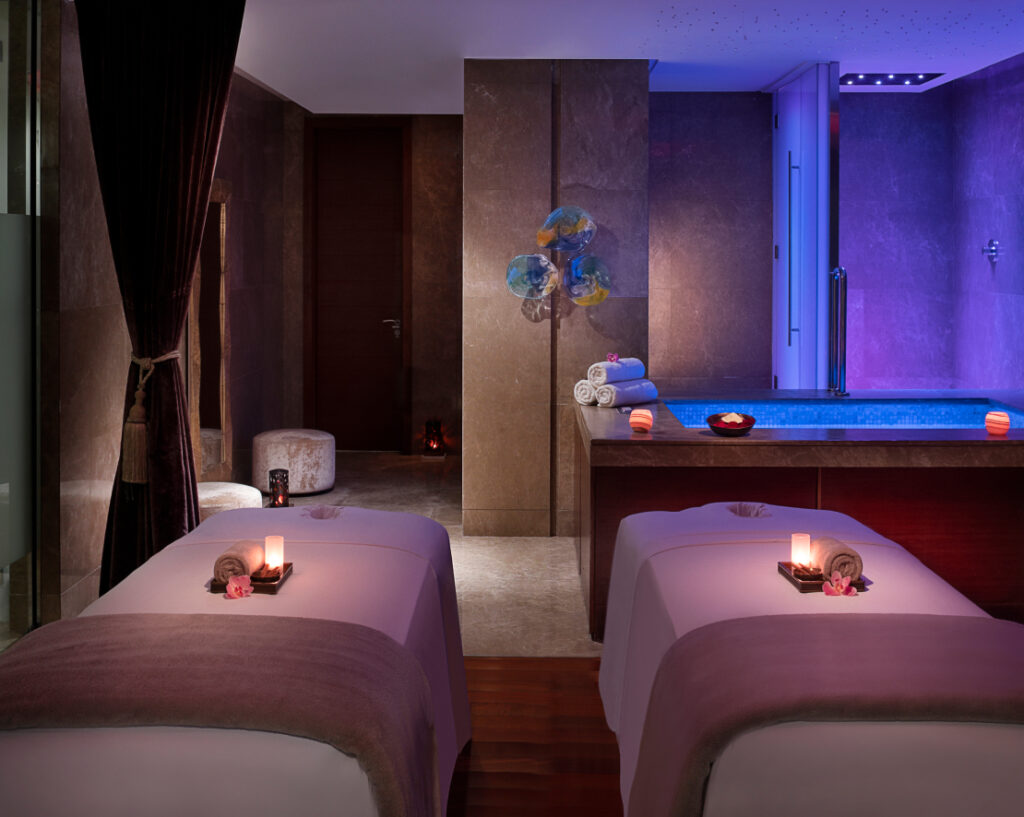 FIND INNER PEACE AT CONRAD SPA
Description: Immerse yourself in a holistic wellness concept that embodies convenient luxury and caters to both the business and leisure travelers. With a spaciously designed space of 1,465sqm, the private spa caters to individuals and couples alike, including 13 private suites, curating signature spa rituals and a range of specialized treatments. Ranging from African rosewood plunge baths, detoxifying steam rooms, to a Hammam suite and more.
Offer: Book a 90-minute spa treatment for the price of a 60-minute treatment throughout October
Venue: Conrad Spa
Date: 1 October – 31October 2021
Time: Daily from 11am – 9pm
For more information or reservations, please contact Spa Reservations on + 971 2 811 5858 or email [email protected]