A very cool local infused burger joint serving some excellent burgers.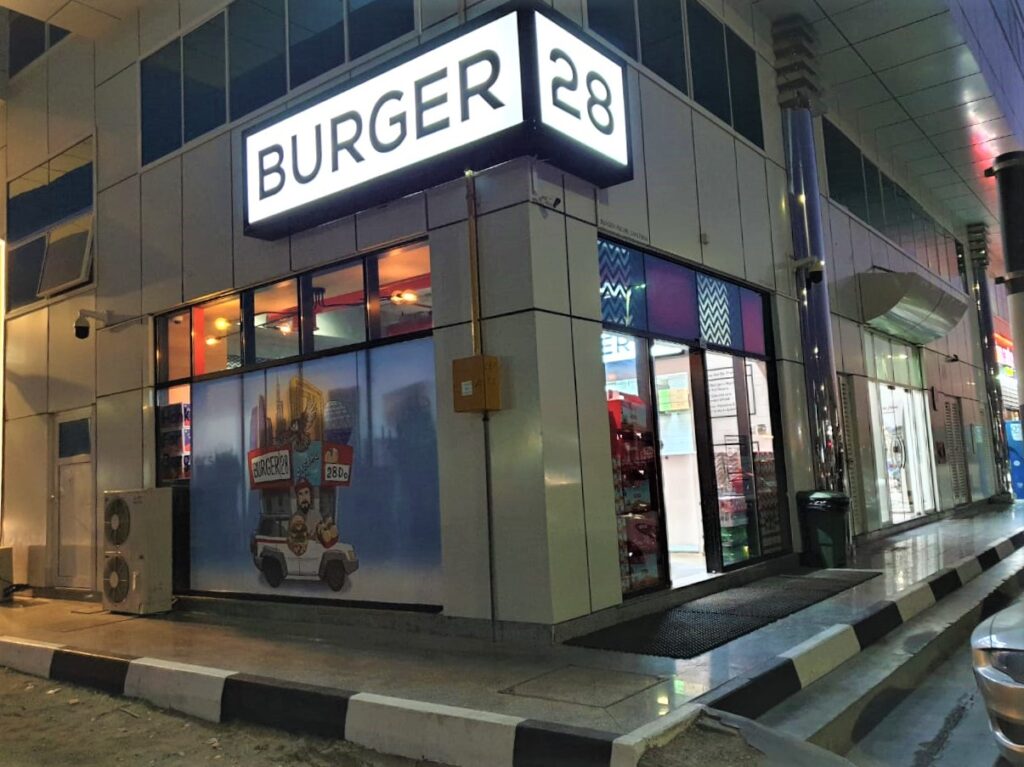 In a city teeming with burger joints the hunt for a great burger is always fun and finding a real gem is quiet a challenge.
Burger 28 stands out among the rest, why the name, well the first outlet is on 28 Street in Mussafah and the owner was 28 when he started it so its Burger 28! That's him on the side of the store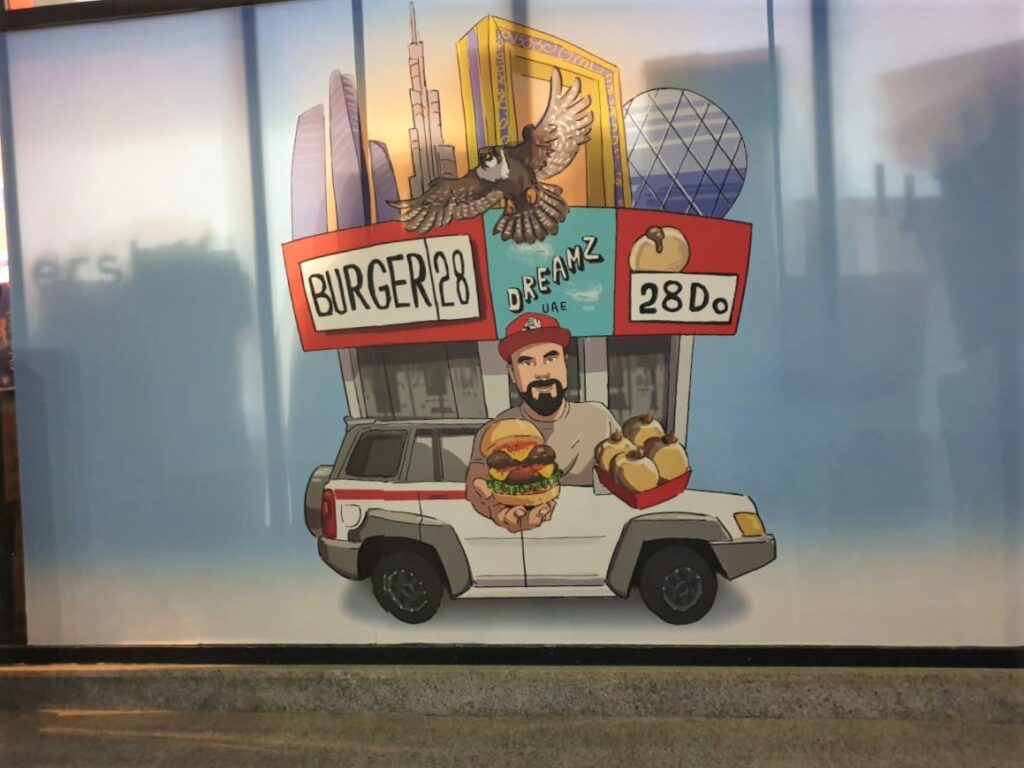 With two outlets now and having diversified into donuts as well Burger 28 is firmly entrenched in the Abu Dhabi burger world.
The owner grew up in Abu Dhabi and you can see the burgers are influenced by the local culture with names like The Arbab and Daloos3 and have a strong following in the local community.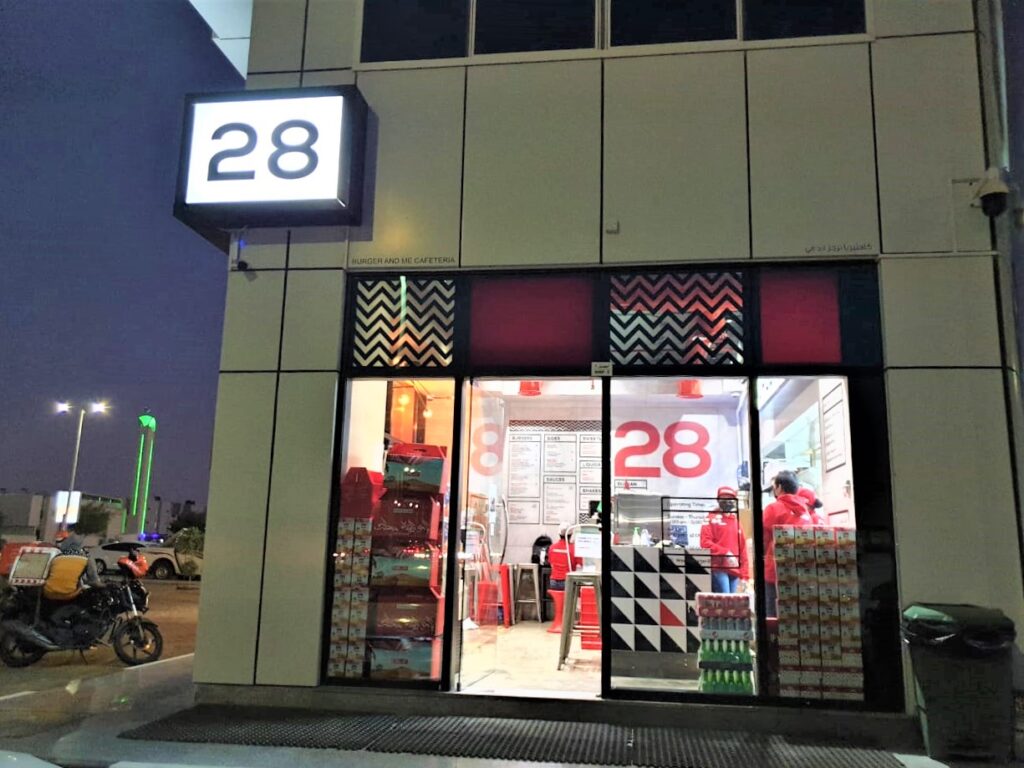 The Order
The menu is pretty extensive offering a range of beef, chicken and veggie burgers with some sliders you can try as samples before you decide what is your favorite.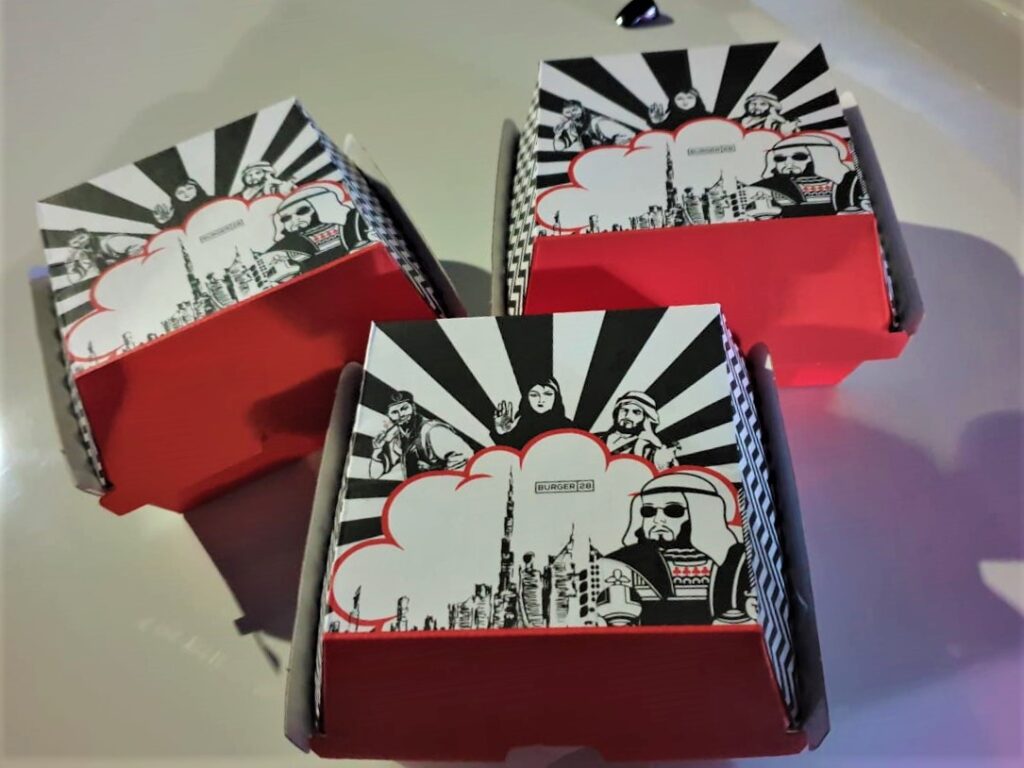 They have hot dogs, and a cool bunch of sides and sauces you can add to your order along with sweets stuff and shakes.
You have to try The Arbab, their signature burger if this is your first time. A huge affair with a breaded chicken breast smothered in XP Sauce topped with fired Jalapenos, lettuce and the classic local touch, crushed chips Oman.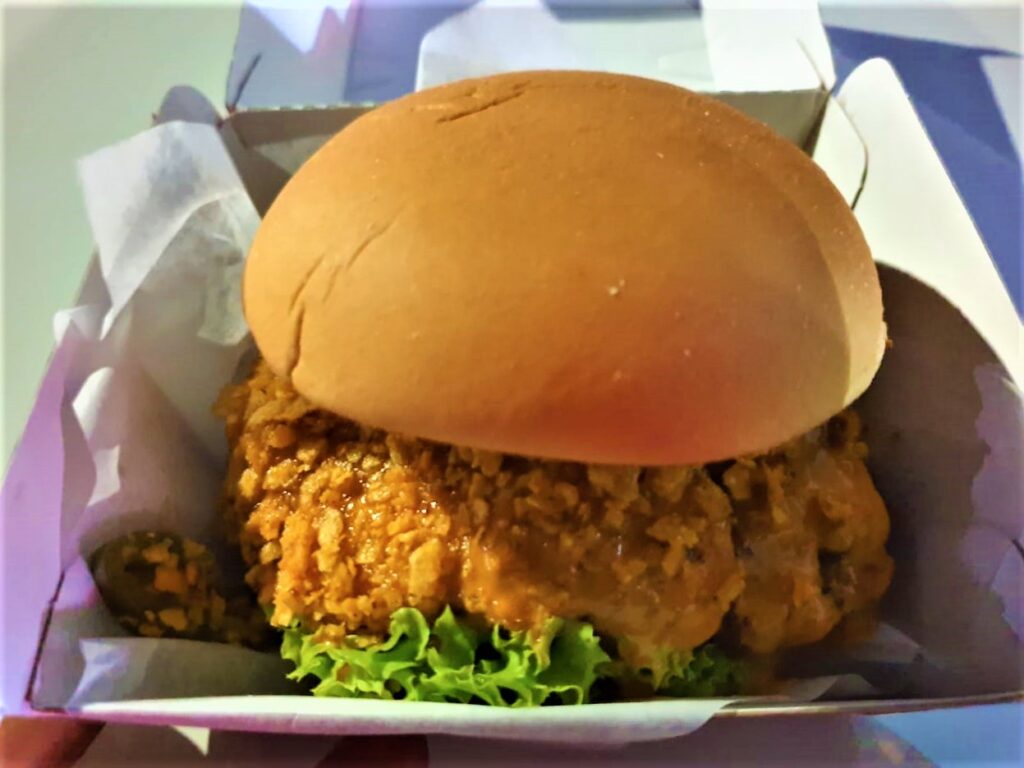 The soft potato bun is the perfect choice and the chicken is fresh in crisp with excellent taste in each bite.
The Buffalo Chicken Burger is another highlight, spicy Buffalo sauce drips off of a breaded chicken breast oozing cheddar cheese topped with pickles and Jalapenos. The chicken was a bit tough strangely but the flavors are on point.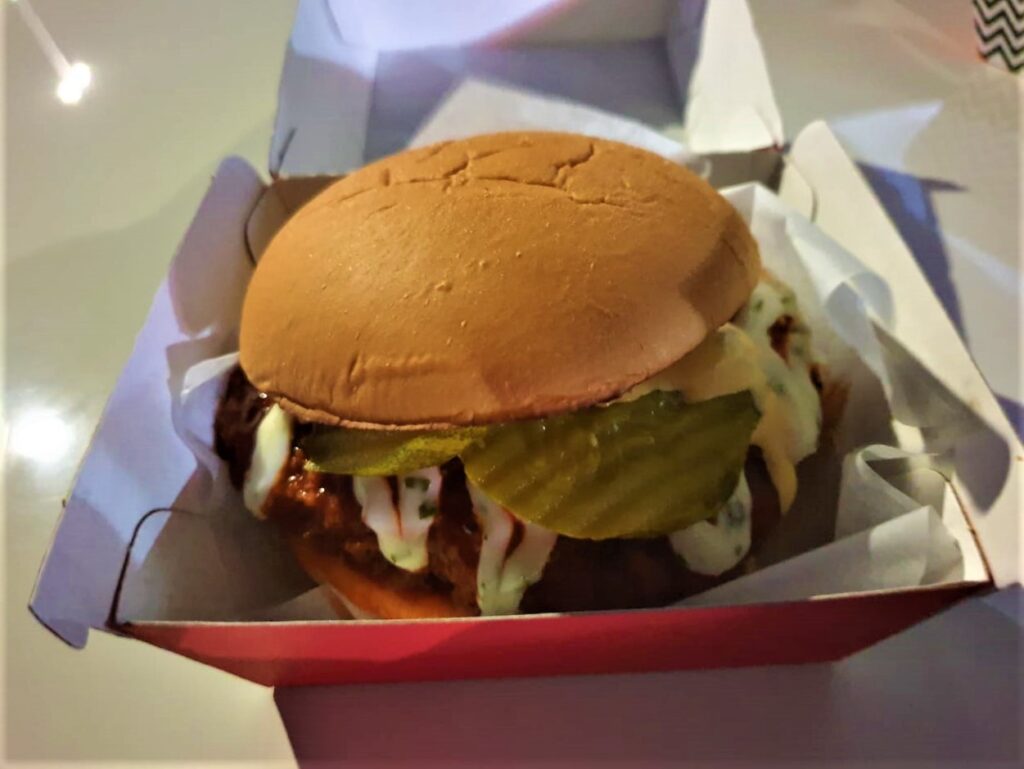 We had to try the Truffle & French Brie Burger, who would pass this up with such an exotic combination.
Prime Angus beef with sautéed mushrooms in a melted Brie cheese and a Truffle Aioli on a bun was heavenly, the decadent truffle aroma and the flavor of the Brie was just perfect.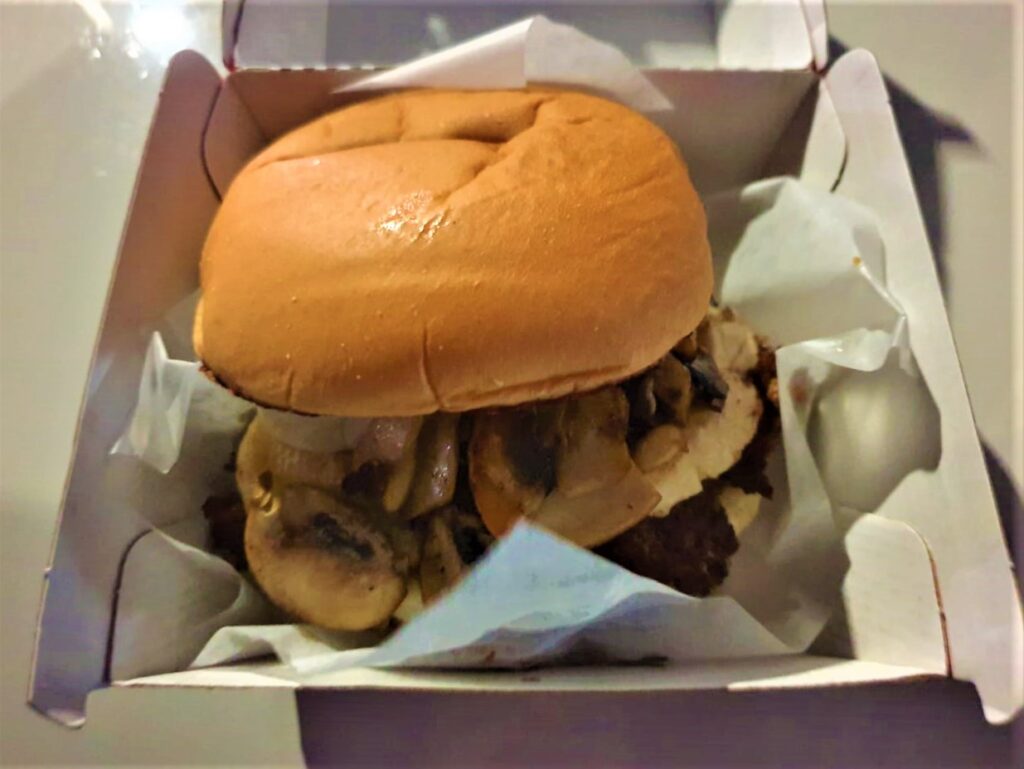 The Sweet Touch
You've got to try the fabulous mini donuts, they come in a mix of classic flavors and can be bought in pairs or by the half or full dozen.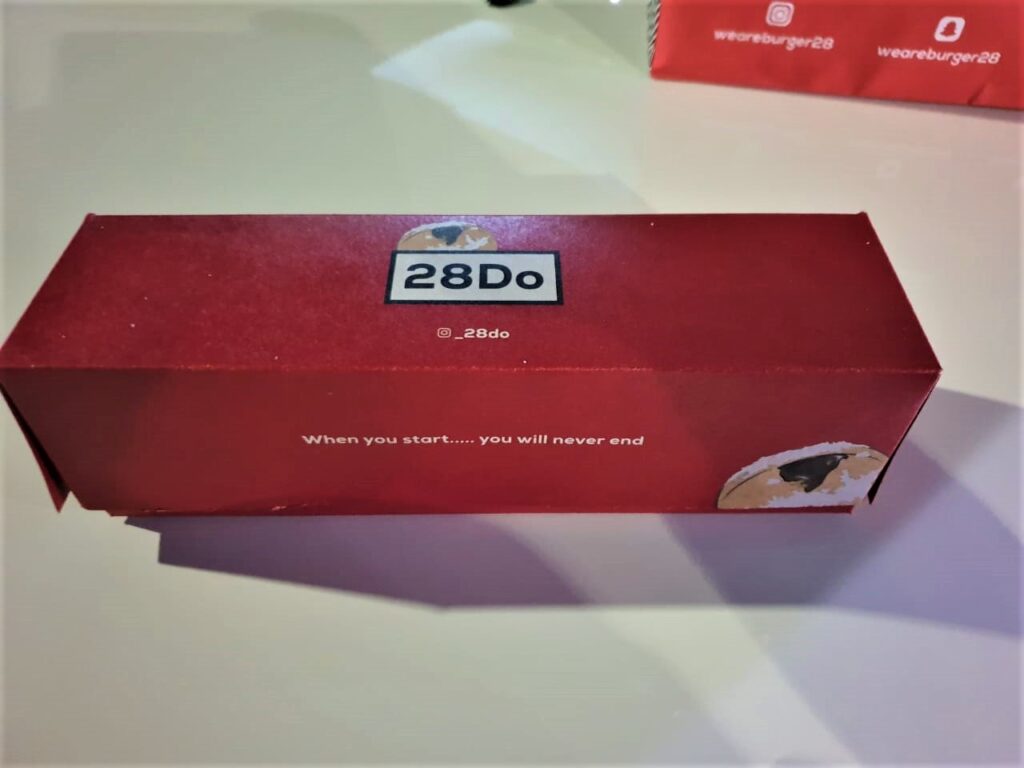 We got a box of six with a mix of Oreao, Lotus, Chocolate and their locally inspired mango donut called the Hambana and they are all stunning.
The Verdict
The burgers are excellent, the menu is extensive, the service is quick and easy, curbside rules and they definitely do justice to the needs of the day.
We feel in light of the current situation a tad bit of price adjustment would have their burgers flying out faster than they can make them.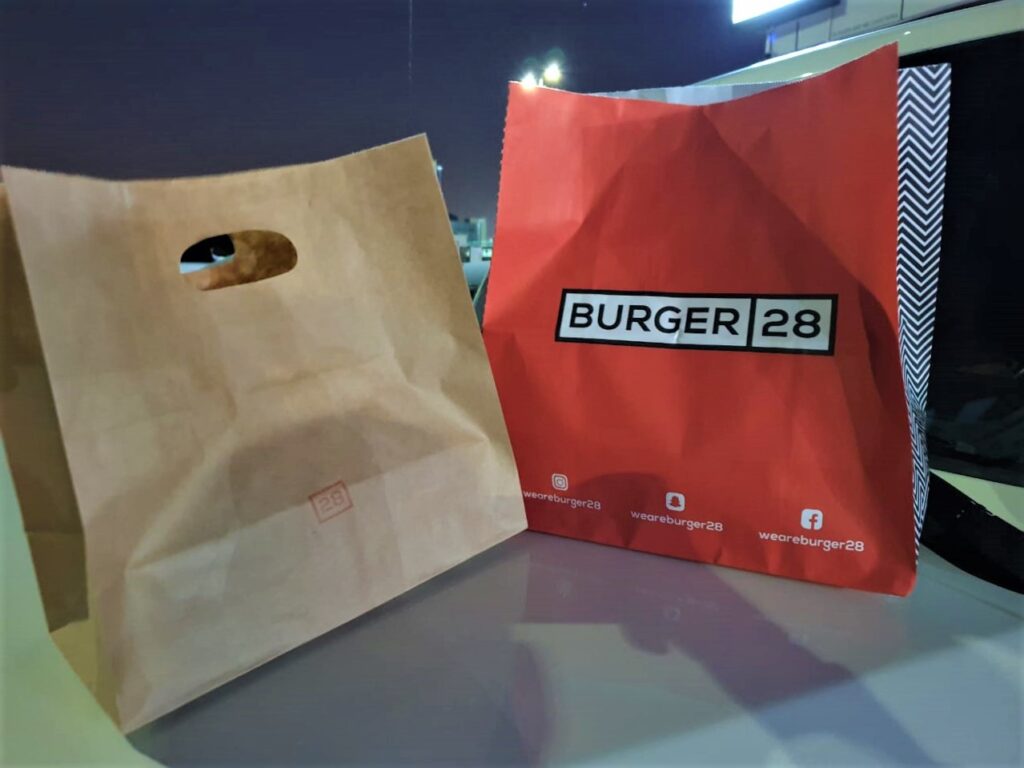 Contact
Mussafah – +971 (0) 2 6315738 / Abu Dhabi Airport Road – +971 (0) 2 6318778